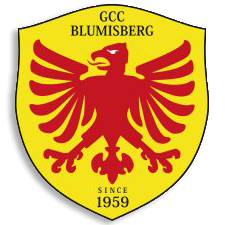 Senioren
Golf & Country Club Blumisberg
Golfbälle – das kosteten sie früher!
Golf at Any Price Partial relief for a war-shortage headache was prescribed in Washington last week: WPB approved the manufacture of some 500,000 dozen new golf balls with synthetic (neoprene) rubber centers. (Tests showed that the new balls were 15 yards short of the real thing on a 225-yd. drive.) It was a drop in the bücket compared to the yearly peacetime Output of 3,000,000 dozen, but it would help. The nation's 6,000,000 golfers were knee-deep in rationing and reclamation. At Chicago's Exmoor Country Club, Pro Ed Stupple allowed members one reprocessed ball for each two rounds of play. At Los Angeles' Wilshire Country Club, Pro Olin Dutra doled out two balls a week to members. At New York's Westchester Country Club, Professional divers were hired to fish up balls from a lake bottom. At Atlanta's Black Rock Course—where a galleryite last winter offered Sam Snead a prewar ball for bis match with Byron Nelson, in exchange for an autograph— draining of a big lake yielded 16,000 waterlogged pellets for reprocessing. Still, the supply of reprocessed balls (some going through the mill for a second and third time) was 25% below last year's bottom. On the black market, prewar golf balls that once sold for $10 a dozen were bringing $40, $50, $60 a dozen, and were hard to get at any price. 58
---
Meldet mir Eure Anliegen, sie werden hier publiziert und diskutiert!
Eure Redaktion Blumisberg Senioren: Robert Buchmeier